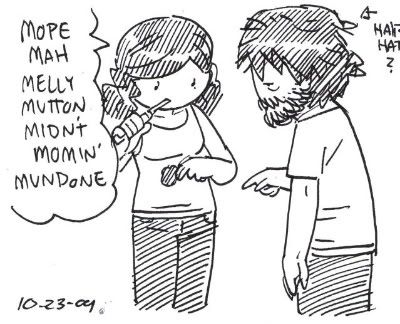 This made me laugh really, really hard. But it's probably only funny if you were at our house this morning while I was brushing my teeth.
Please remember that you have until tonight to enter my lunchnotes
contest
or
Chris's sketch contest
! (One entry per person per contest!) Winner will be announced on Monday! Good Luck!